Our Shared Streets Pop-Up
august 24th, 2017
Neighborhood Center: Arlington Mill
Last Tuesday, August 22 was the Our Shared Streets Pop-Up at Arlington Mill from 4 - 7pm. It was organized by Arlington Transportation Partners.
Our Shared Street is an initiative born out of personal experience from Arlington Transportation Partners (ATP) staff. It all started when Maggie was doored in February and has grown through the power of storytelling with the goal of everyone understanding that we all have a place on the road, regardless of mode.

arl transportation partners
More than 300 participants turned out to learn about public transit, along with walk and bike information for Arlington. In addition to lots of stalls with tranportation information and a Mobile Commuter Store, there were local businesses, free food, a number of activities for kids and even yoga.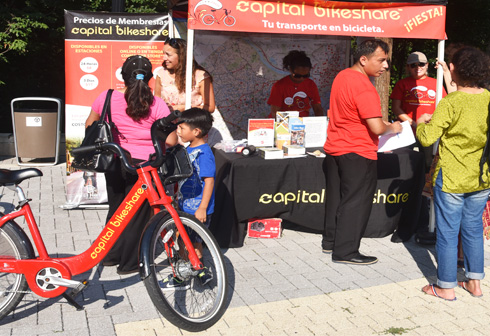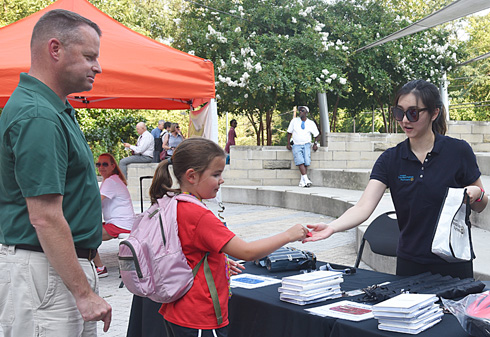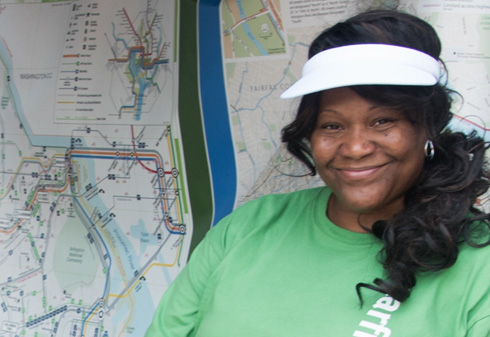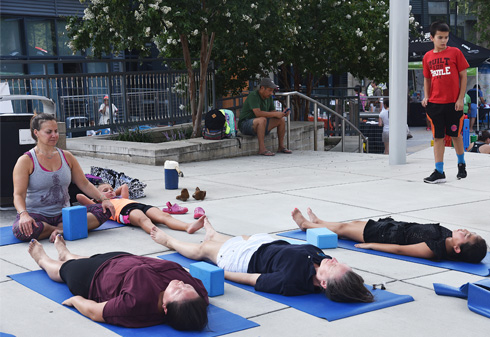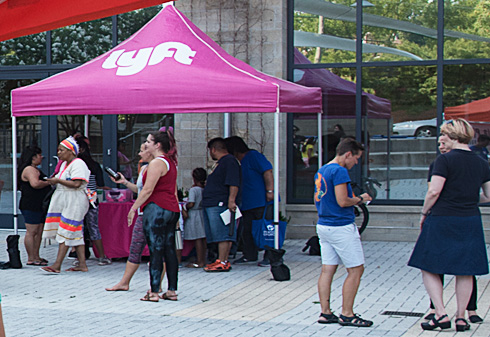 Shared Street Popup 2019
Shared Street Popup 2018

Comments / Feedback