Arlington Mill Community Center
Updated 2018: August 5

,


Neighborhood Center: Columbia Heights West renamed Arlington Mill


The Arlington Mill Community Center opened in Fall 2013. Its design has earned the LEED (Leadership in Energy and Environmental Design) Gold. It is located between South Dinwiddie Street and Four Mile Run where they meet the Pike


---
Commercial Space

Updated September 16, 2018

Phoenix Bikes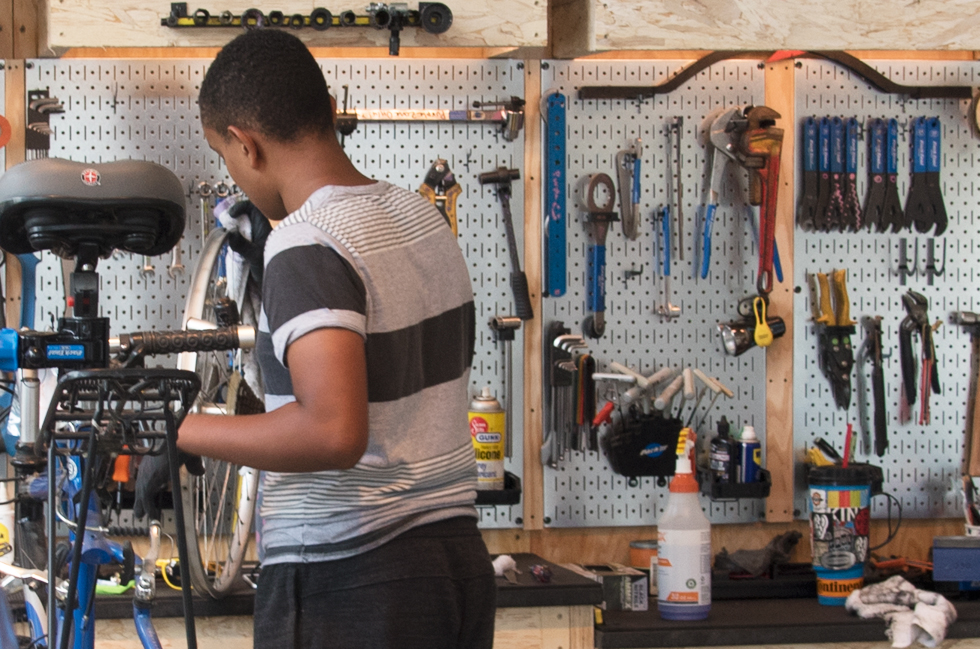 ---
Plaza
The center has a small plaza which backs onto 4 Mile Run and also has steps leading to Columbia Pike. In addition to a playground which is used by the pre-school programs (times are listed for when it can be used by the general public) and rental bikes the Plaza is also be used to accommodate festivals, movies, a farmers market and community events. Four Mile Run can be accessed via stairs which are located near to the indoor parking entrance. From time to time I will add some of the activities that go on in the Plaza.



Updated October 16th 2017
The Jr. League organized the children's event Parachute which was held in the Plaza last Saturday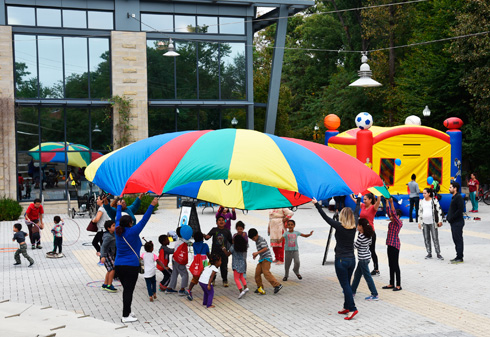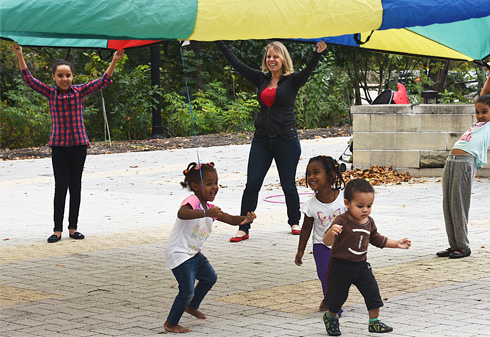 Updated Last Tuesday, August 22 was the Our Shared Streets Pop-Up in the Plaza at Arlington Mill more info & photos.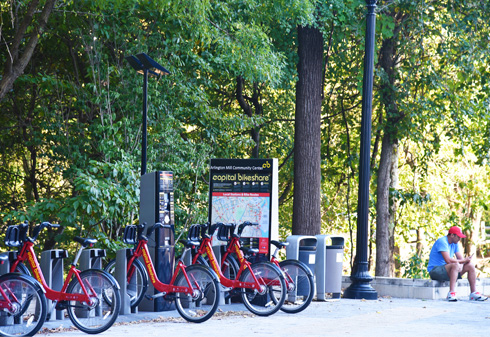 ---
Across Dinwiddie

The Arlington Mill has its main doors on the ground floor facing the courtyard and on the second floor facing Dinwiddie Street. Across Dinwiddie is the Columbia Pike Plaza
Across the Pike

Across the road from the Center is a 7 Eleven at 4970 Columbia Pike and behind that is Jim's Automotive at 4961 South 10th St Jim's Auto backs up onto Four Mile Run There is also Infinity Apartments across from 7Eleven at 955 South Columbus Street. Dinwiddlie becomes South Columbus once it crosses the Pike.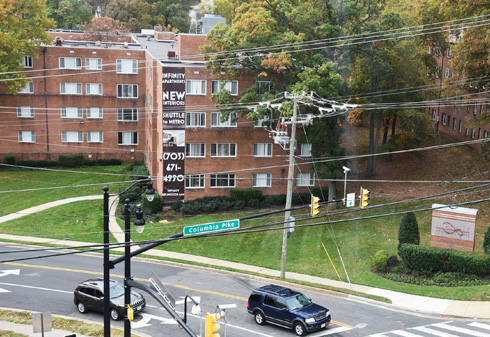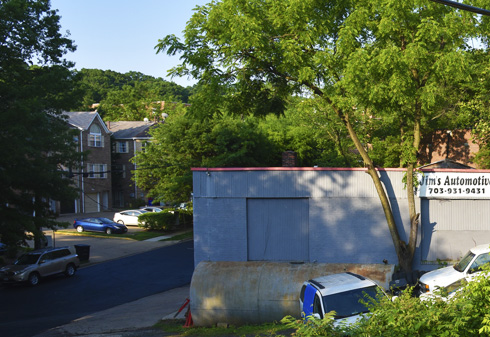 ---
---
What Was There Before

Before the Arlington Mill Community Center was built on this lot there had been a temporary community center. The previous building was originally built to house a Safeway Food Store which was there for many years.